We welcome your contributions to Spoorthidhama's various activities. You could contribute to
Support Children's Return to School
Your donation will help the child get back on track, relieve anxiety and guilt of parents who are unable to provide for their children's education. You will ensure that the child is safe from abuse, trafficking, hunger and falling prey to anti-social elements. Your donation in fact will save an entire generation from being wiped off the education map.
Catch up Learning Centers
Spoorthidhama is in the process of setting up 10 Catch up Learning Centers in the first phase in low income communities in Bangalore to help children re-learn academic skills from the previous class which they have not retained, bring them upto speed as per the requirements of age-appropriate class and ensure that they return and are retained in whichever school they had previously enrolled.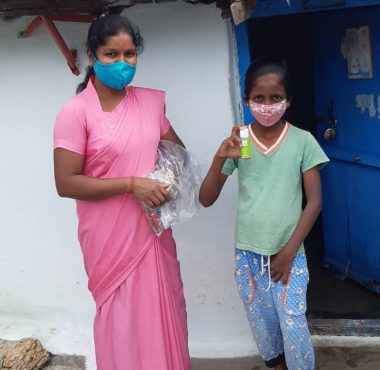 Rural Women's Livelihood Program
Rural women are significant and crucial for the progress of rural households, local and national economies. In the present context Spoorthidhama has initiated work in some villages of Mandya and Chamarajanagar districts to explore with women alternative livelihood options that are sustainable and reliable that make use of skills that women already have and local resources